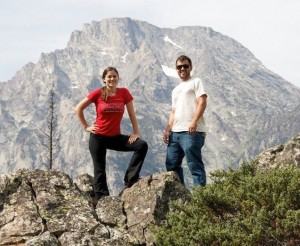 We are Ken and Julie, two travelers, video bloggers and online content creators, on the road for 101 days traveling the Western U.S. states, filming and photographing as we meet interesting people and experience each new place. We are chronicling our adventures in a weekly web episode and through our blog with written entries, photos and social media updates.
We are looking for partners in every destination we stop in and would love to work with you.
What can we do for you?
– Include your destination in one of our weekly webisodes
– Produce an AODtv Feature Video on a selected place, person or service in your area
– Produce a video specifically for you to promote one of your local places, people or services
– Include photos and blog updates on our experiences with your destination
– Exposure is key
What are we asking from you?
– Help guide us to the best places, activities and people in your area. It's a win-win situation. We get great, interesting shots and interviews, and you get exposure for those places that are most important to your bureau.
Who are we looking to partner with?
We are looking to partner with anyone that falls along our route. (See rough map here & list below) If you think that we're a good match, contact us! info@americanodyssey.tv
Where are we going?
San Diego, CA
Los Angeles, CA
Las Vegas, NV
Zion National Park, UT
Salt Lake City, UT
Grand Teton National Park, WY
Yellowstone National Park, WY
Bozeman, MT
Butte, MT
Missoula, MT
Whitefish, MT
Glacier National Park, MT
Coeur d'Alene, ID
Spokane, WA
Walla Walla, WA
Portland, OR
Bandon, OR
Humboldt, CA
San Francisco, CA
Yosemite National Park, CA
Big Sur, CA
Santa Maria, CA.