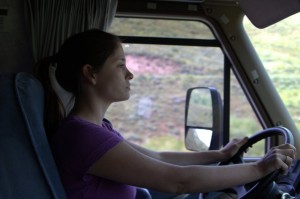 We set off toward Jackson, WY from Evanston, WY and didn't know where we were going to land. Kenny had been putting in most of the driving hours, so I got myself ready and prepared to drive the 6 hours for the day.
U.S. Route 89 winds north, in and out of WY, UT, then ID. The road was flat, straight and long. The drive brought us through views of beautiful farms, ranches, rolling hills, bales of hay, horses, cows… The further north we went, the greener and prettier it got.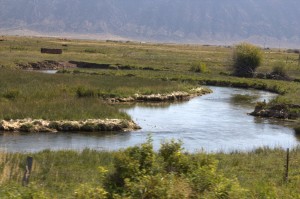 I was finally enjoying myself behind the wheel.
#1 It wasn't hot as hell.
#2 The roads were flat and straight.
#3 I had some experience.
So, overall it was a much better experience. I settled right in and was feeling comfortable driving. I could breathe deeply and actually take a sip of water.
Just as the ride started to get a little crazy, so did the scenery. As we entered the Bridger-Teton National Forest, we were awestruck.
Mountains on both sides, hills filled with the most perfectly shaped, dark green pine trees and the Snake River snaking around the road. Wyoming was beautiful.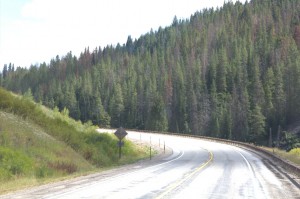 We expected Wyoming to be pretty, but not like this. The drive was amazing and I was pushing on to complete the long haul.
We had a tour arranged for the next day and our guide suggested that we stay within the National Forest at the Atherton Creek Campground.
I made it to the last 5 miles before the campground and thought I was in the clear – forget it! Talk about the longest 5 miles ever. Up and down hill, pot holes everywhere…I don't think I went over 15 mph the whole way there and everything was still flying around the coach. We were cursing the whole way there.
Until we arrived. It was worth it. Every bump and pot hole was well worth it.
I've seen a lot in my travels, but I think this was one of the most beautiful places I've ever stayed. We loved it and decided to stay for a few days.
Thank you Wyoming for your warm, beautiful welcome.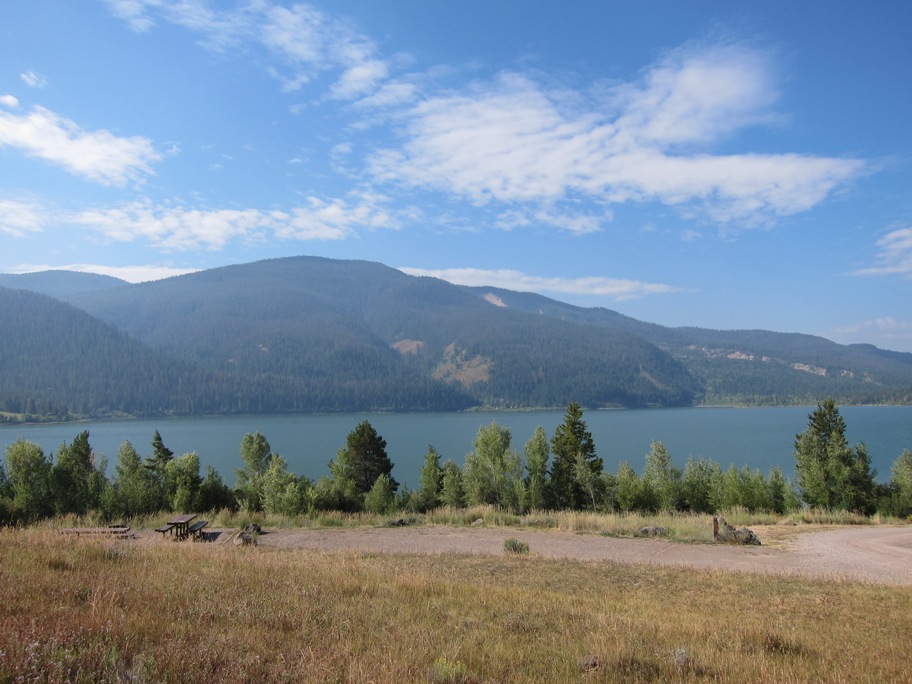 Related Articles
Share
About Author
(0) Readers Comments