We're in Yellowstone National Park and all we hear about is bears. We've been excited to see one, but at the same time scared we might actually encounter one in the wild.
And then, there's a bear near us.

He's big. He's brown. He's bad.

He's picking up logs and looking under them.

He's moving around, scooping up ants and shoving them into his mouth.

Aaaah! He's not more than 30 yards away and he's just ignoring us. So far, so good.

He keeps pacing around, picking up logs, looking for food…

His friend shows up!

Then he starts to approach us…

He's getting closer and closer…

But, he can't get any closer…because he's fenced in. (Got you! We wish we saw a bear in the wild!)

We were, however, excited to find the Grizzly & Wolf Discovery Center in West Yellowstone, MT and watch some Grizzly Bears and wolves in the natural habitat they created for them at the center. It was fun to watch them feed and play with each other.
When visiting Yellowstone National Park and Wyoming, bear safety is no joke. Check out our 'Be Bear Aware' video with 'Juls, the Bear Girl'.
*This isn't a zoo. The bears at the center were saved. All were exposed to human food which lead to them becoming aggressive with humans. Luckily, they were captured and brought to the center instead of being killed. Now they get to live a peaceful and happy life while allowing tourists like us to enjoy watching them in their quasi-natural habitat.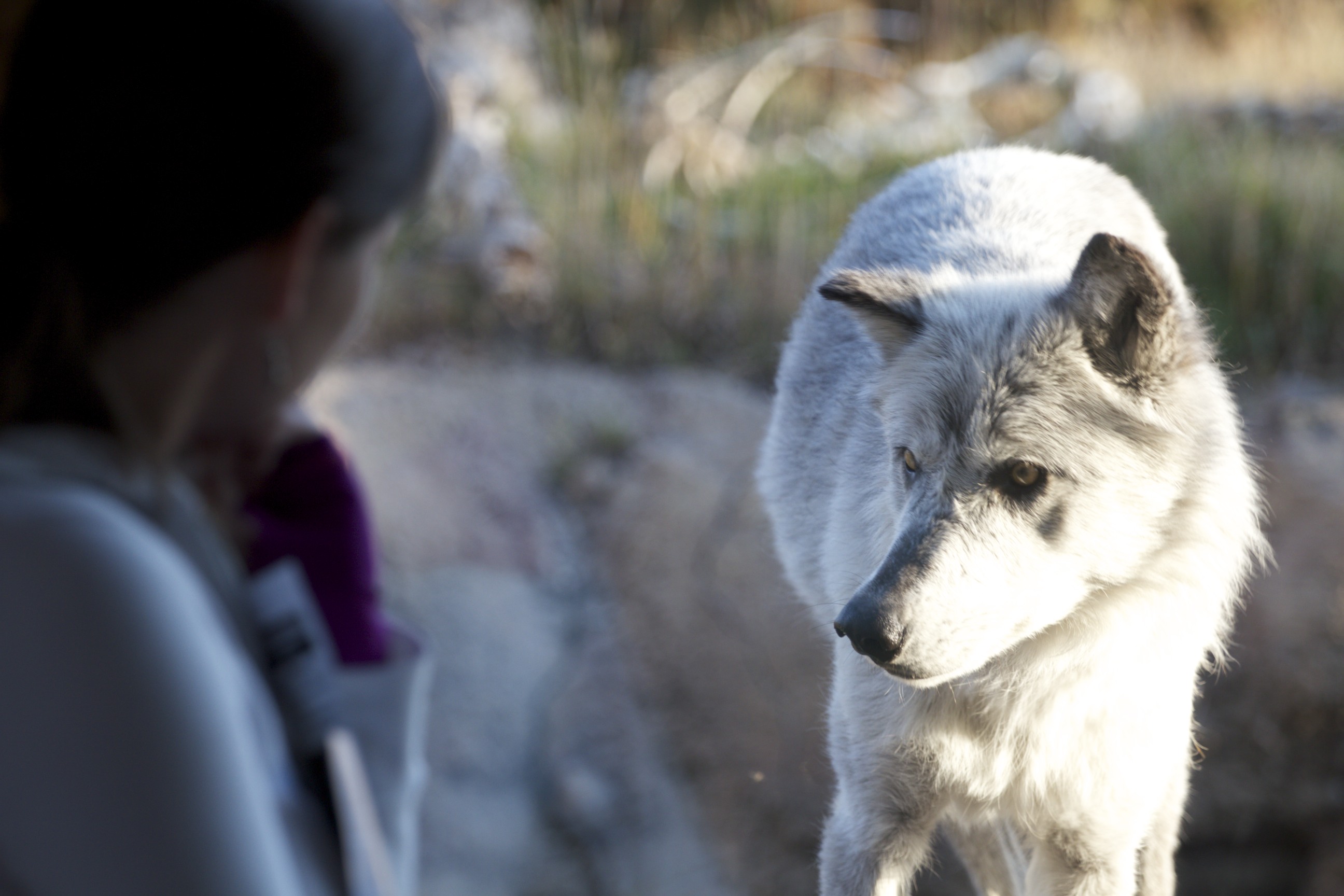 .
Related Articles
Share
About Author
(4) Readers Comments