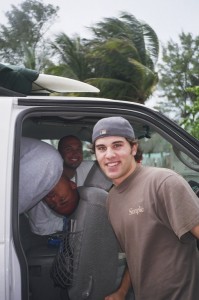 For so many years this has been a dream of mine.
It all started after 9/11. I finished college in December and had no job, no plans, and no idea what I was going to do. Buy a van and drive around the country? It sure sounded like the right thing to do. But I didn't know how I was going to do it. No trust fund, no savings, no money, and no way to pay for the van, let alone the gas and other necessary things that you need when you are homeless and jobless.
As luck would have it, another trip miraculously came to fruition, and my American dream was put on hold. I would not travel around my country, but instead, drive with two other friends from San Diego to Costa Rica. A friend of a friend had a job and place to stay in San Jose, and with no other opportunities available, the three of us drove through Central America. One year there, and then the desire to keep traveling was too strong to deny. A couple of years in Japan, and then a six-month journey from Singapore to Moscow, all by land.
For most of my twenties I was in this country or that, staying here and there, and having the time of my life. Forty-two stamps in my passport, a few visas, and I accomplished more than I ever imagined. But, despite all the travels, there was still this urge to see more, to do more, and that damn American Road Trip was still sitting in the back of my head.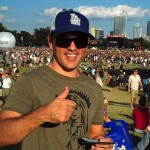 Could I make it in the 'real world' with a 'real job' and everything else that comes with it? Probably not, although I guess I'll never know. First in San Diego, then in Austin, I tried to stay put, to build a life, to get in debt, to buy a house, and to plan a future. But, you know, us travelers don't do too well with futures, unless the future has a plan for another trip.
AmericanOdyssey.tv. Yes, this is my brainchild, and yes, it has evolved over the years. Originally, I thought maybe I'd shoot a documentary as I explore America, now, there will be a web series where I'll broadcast the videos as they happen. While before I thought I might write a book about the experiences, now there is a thing called a blog – a real-life story where the chapters are written as they happen. The web has changed, hell, the world has changed, but this damn dream still sits there.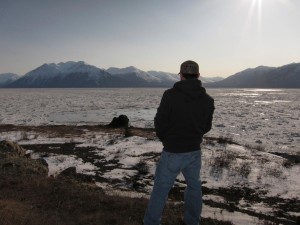 I can't believe it is happening. In one week, our web series, 101 Days Around America will be started. A dream that is almost exactly ten years in the making. On September 11, 2011, we'll celebrate a decade since that fateful day that changed not only America, but the world. And on that day, I'll think back to that kid that was just about to graduate college, that kid that had no idea what he was going to do with his life, and I'll know that although I may not be rich, I may not have some great job, I may not be as successful in the 'real world', but I also know that dreams are meant to be chased, dreams change, and yet, the biggest dreams stay the same. I am living that dream.
American Odyssey.tv, my dream, finally realized.
Related Articles
Share
About Author
(6) Readers Comments