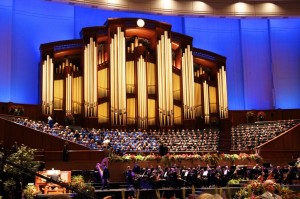 We woke up bright and early on Sunday morning to set off to see the Tabernacle Choir in Temple Square, Salt Lake City. Kenny and I are both enthralled by the Mormon religion for our own reasons, and making a stop in Temple Square was a must-do.
We started it off by watching the Mormon Tabernacle Choir perform in the Conference Center for the Church of Latter-Day Saints (LDS). The voices were beautiful and the orchestra was a great addition.
The Sunday morning performance of the Tabernacle Choir is actually a live recording and production of 'Music and the Spoken Word'. There were people there from all over the world, some in their Sunday best, some in flip flops, most probably not Mormon. It was a great experience, but I do wish that we were able to hear them in the Tabernacle building itself instead of the Conference Center. (It was in the CC due to the large summer crowds.)
After the choir, we took a tour of the LDS Conference Center. It was pretty boring, we didn't learn much, so we asked our tour guide where we could go to ask some questions. He kindly escorted us to a Visitor Center where some of the sister missionaries would be able to tell us more about the faith.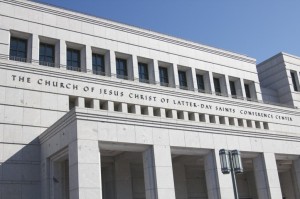 Temple Square is a beautiful area to visit while in Salt Lake City. The buildings were created for function and beauty, inside and out. The grounds are landscaped beautifully with flowers, trees, water, fountains. It's worth a walk around, go into the Tabernacle, Assembly Room and marvel at the Temple. If time allows, drop in the Visitor Center and learn more about the faith that is growing by leaps and bounds and is posturing to lead the world's religions.
If you're interested in hearing more about our experience on our 'tour', check out our other blog post here..
Related Articles
Share
About Author
(0) Readers Comments