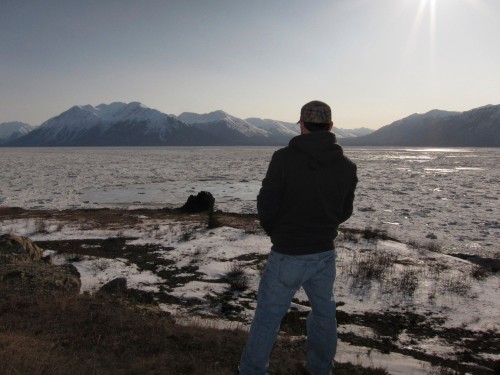 The idea for this trip came ten years ago. But, the idea for THIS trip came about two years ago, and started to come to life about six months ago. That is when I booked a lot of little trips as a way to get the thing off the ground. I didn't really have a plan at the time – I just knew that a lot of interesting events were coming up, and I wanted to get this show on the road – literally.
The first things I booked were Iditarod in Alaska and Fat Tuesday at Mardi Gras in New Orleans. They both are classic American events and happen on the same week. So, I went all out and booked a flight to Alaska, where I'll spend a week and see the Winter Wonderland, and see the start of the Iditarod – unfortunately, I will only see the start, as the race leaves civilization and heads into the arctic outback.
Once I leave Wasilla on Sunday (after the real start of the Iditarod), I'll take a red-eye to New Orleans, where I'll arrive on Monday afternoon amidst the madness in the French Quarter. I'll stay there for two nights, with just enough time to see a few parades and to spend Fat Tuesday on Bourbon Street.
Although that is the end of my short trip, that is not the end of the events for the month, not even close. The week I arrive back in Austin, is the start of SXSW, the Film and Interactive Conferences, and I'll be downtown checking that out. The following week is the Music Festival and the city goes nuts for that.
Then, I leave to Arizona, where my dad and brother will be on their annual trip out to see the Dodgers in Spring Training. I have been, but only once, and it was when the team still was in Florida. I am stoked for that little getaway. Golf, baseball and family, sounds nice, right?
And, it doesn't end. The Sweet Sixteen is in San Antonio (and the Elite 8), and then Opening Day for MLB in Arlington watching defending AL Champs, the Texas Rangers take on the Red Sox – who are the favorite to win the AL this year.
All of that is in the next month – oh yeah, and we are launching our website, doing this Kickstarter campaign, trying to get all the videos edited, and still working behind the bar.
It should be a busy month, but, at the end, the entire picture should be a lot clearer.
Happy March!.
Related Articles
Share
About Author
(0) Readers Comments