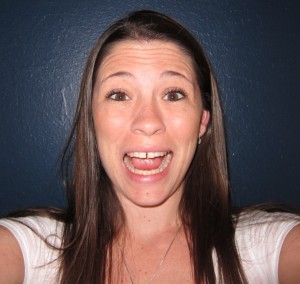 Our project, 101 Days Across America, is about to begin in one month on August 15. We are taking a road trip, documenting, sharing, connecting and exploring America. We'll be producing a weekly web tv series, and posting blogs, photos and social media updates along the way.
This is both a huge chance and a huge opportunity. We've been waiting for this day and we're finally taking the step and doing it. We're quitting our jobs, jumping in an RV and traveling the country with our cameras in hand.
As you can imagine, dropping everything like this can be quite worrisome. And, it seemed that this week brought a storm down on me.
I'm going to share my week with you…
Monday
I put in my notice at work.
I told them that I was leaving my comfortable, well-paying position with them to set out.
Set out on my own. To take this trip and try our darnedest to succeed.
On the surface, I may seem a little mad, but if you don't have a dream, you're not living!
Tuesday
We had a hope in our heart that we have had an RV sponsor.
After some reassuring correspondence, our hopeful partner shot us down.
They asked that we follow up in a few months. Bam!
Slump away, with our tail between our legs…
This one hit hard.
Wednesday
Kenny and I had our 'Oh shit' moment.
The trip is a mere month away and, 'What do we still have to do? Wait, what have we done?'
Feels like we've been working on this for years, but all of a sudden we feel unprepared and scared.
Survival mode kicks in.
Thursday
I spend the night scrambling.
Writing posts, tweeting, tweaking our sponsor deck, working on pitches.
I'm in a whirlwind.
Friday
That brings us to today.
I'm feeling much more calm.
I have a better grasp on what is to come and what I do and do not have control over.
There is no more down time, but that's okay.
It's my time.
The best feeling about putting in my notice at work is the feeling of liberty. I'm not walking into another job. I'm walking out on my own. On my own two feet.
There are a lot of unanswered questions, but I feel confident that I will succeed. I will find my way.
The American Odyssey is beginning very soon and I can't wait to take you all along with me.
Am I crazy? Have you ever jumped without a parachute?.
Related Articles
Share
About Author
(1) Reader Comment