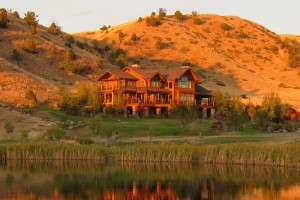 I have to admit, I have never been to a ranch – that is until I visited the Grey Cliffs Ranch in Three Forks, Montana. Now I'm hooked.
Let me get this straight, this is a special kind of ranch, it's a luxury guest ranch, not a dude ranch or a working ranch. This is the way I like it!
We stayed at a stunning, luxurious lodge and tried some fun activities like fly fishing and sporting clay shooting. There was no herding the sheep or milking the cows here. Still more country than I'm used to!
The Lodge…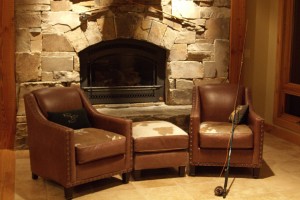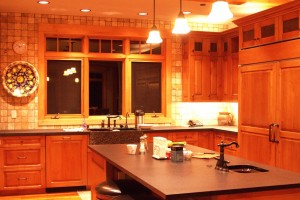 The lodge at Grey Cliffs Ranch is a beautiful, post and beam structure with all of the amenities and fine touches you would want at a high-end lodge. There is leather furniture, open wood beams, all in a comfortable, cozy lodge setting.
The touches of the owners are evident in the lodge with their love of hunting. The walls are lined with trophy heads from hunting trips around the world.
You enter the lodge feeling like you are staying in someone's home.
Someone's really nice, multi-million dollar home that you are invited into and asked to make yourself at home – literally.
There's not a touch of kitsch in this place, which can be tricky with lodges. Everything is authentic and it all works.
Activities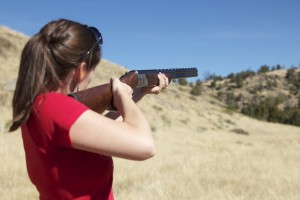 Grey Cliffs Ranch makes sure that you take things at your pace. You can fill your days with activities, or just kick it at the ranch. During our stay, we kept a nice balance between the two.
We learned how to fly fish with Chris and went fishing on both of the private ponds. He also taught us how to shoot shotguns at the five stand sporting clay course. Shooting is addictive! Check out our posts on shooting and fishing here.
Pheasant and partridge hunting is popular at the ranch, but we stuck to shooting inanimate objects. If you're up for it, the ranch also arranges horseback rides.
Ranch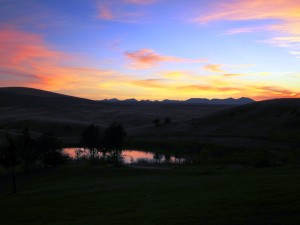 The thoughtfulness, thoroughness and attention to detail with both the ranch and lodge at Grey Cliffs Ranch is evident. Everything is done well, nothing is overlooked, and they have a great guy there running the show.
The peacefulness of being in the middle of 6,000 acres is inexplicable.
The silence is deafening. You literally hear nothing.
Nothing but the birds, the bugs, the deer, the bunnies. It's so silent. You deserve this peace!
So, I said that I'm sold on ranches, but when it comes down to it, it may be that I'm sold on Grey Cliffs Ranch.
Are you thinking of a trip to the Wild West? Want to explore the ranch life without losing your comforts? I would definitely recommend giving Chris a call at Grey Cliffs Ranch to set up your stay. You won't be disappointed.
###
Related Articles
Share
About Author
(4) Readers Comments