Bozeman, Montana. Before arriving in Montana, we didn't know anything about Bozeman. It was a pleasant surprise. A small university town, progressive, bohemian and comfortable. It was a welcome reprieve after a few weeks in the national parks. We were ready to mingle!
We quickly learned that in this town, 'going local' was the thing to do.
In our short time in Bozeman as tourists, we learned how to go local. Here are four local spots not to miss in Bozeman.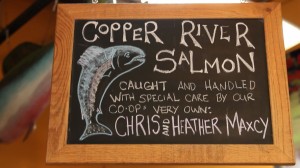 This local co-operative grocery store prides itself in providing local produce, meat, fish, cheese, bread and about anything you can think of. If you're looking to taste some local Montana fruit, veggies, wine…then make a stop at the co-op and support local Bozeman farmers and businesses.
Community Food Co-op
WEST MAIN – 908 W. Main
DOWNTOWN – 44 E. Main
406-922-2667
http://www.bozo.coop/
2. Farmers' Markets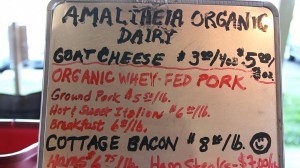 Farmers' markets give you tons of ways to support local Bozeman businesses. There are, of course, the local farms like Three Hearts Farm and Amaltheia Organic, offering great produce, meat and amazing goat cheese spread (Amaltheia)! But, there are others selling food made-to-order, crafts, jewelry, photographs, art and more. It's a Bozeman fest.
The great thing is that there are a few Bozeman farmers' markets to support. Two summer farmers' markets and one winter farmers' market.
Bogert Farmers' Market – Summer
June through September
Tuesday evenings; 5-8 p.m.
Bogert Park – 325 South Church Avenue
http://bogertfarmersmarket.org/
Farmers' Market at Gallatin Fairgrounds – Summer
June through September
Saturday mornings; 9 a.m. – Noon
Gallatin Fairgrounds – 901 North Black Avenue
http://www.careertransitions.com/farmers-market/
Bozeman Winter Farmers' Market – Winter
October through April
Saturday mornings; 9 a.m. – Noon
Emerson Center – 111 South Grand Avenue
http://bozemanwintermarket.com/
If you're looking for someone to cook for you but still munch on fresh, local ingredients, Nova Cafe is the spot in Downtown Bozeman. The cafe works hard to keep it local by supporting local artists, farmers, producers and other local businesses. They're a total team Bozeman player. Shoot, they even serve up some local chai.
Nova Cafe
312 East Main Street
406-587-3973
http://www.thenovacafe.com/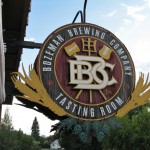 If you're in Bozeman, you can't miss seeing the Bozone beer served up at every watering hole. Keep it local in your drinking habits by visiting the tap room at the Bozeman Brewing Company's brewery or sample their beer at any local bar. Look for Bozone Amber, a local favorite.
The tap room usually offers eight different taps and popcorn. Live music on Mondays. Hours: 4 p.m. – 8 p.m.
504 North Broadway Avenue
(406) 585-9142
http://bozemanbrewing.com
Next time you're in Bozeman, make sure you keep it local with these tips. Have you been to Bozeman? What 'local' products did you consume?
###
Bozeman Brewing Company – CC Image courtesy of Travis S. on Flickr.
Related Articles
Share
About Author
(1) Reader Comment