Day 1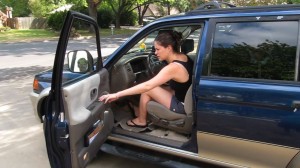 We are still trying to find an RV, I guess it makes sense though, you know, Day 1 should be us buying the RV. We are close, very close, and at the end of the day, I think we'll know what we are getting, but at the start of it, still not sure. We have three on our short list, and two more we are looking at. I hope we choose the right one.
Julie did an amazing job of flying out to Cali from Austin in two days, by herself. She is a champion. All of our stuff arrived safely. She arrived on Friday.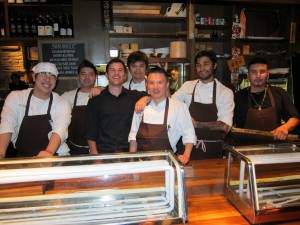 I stayed behind and worked Thursday and Friday. Thursday was my 'going-away' party and I stayed out until well after two. Friday I woke up at the crack of dawn (8 a.m. which in my world is closer to night than day). I finished all of the final details, as I knew I'd be slightly out of commission for a few days. Friday was my final day of work, and of course I went out for a drink or two after work.
Saturday I woke up at 8 a.m. again, in order to catch my 10 a.m. flight. Julie was there at the airport to pick me up. I was happy to see her, but we then realized that we had packed the car so tight before leaving, that no other person could fit in it. We had to unpack and repack while the car was running in the pick-up area of the airport. I sat on a cooler, with two bags on my lap, but we made it.
We had an RV on hold for us in San Diego, and that was the first thing we saw. Unfortunately, I wasn't too impressed with it. Instead of settling, I decided to go on an RV hunt. Julie took off with some friends to Palm Springs for a friends 30th birthday (Happy Birthday Jess). I stayed behind. I went out to dinner with my cousin and got to see his new downtown digs.
Sunday was an adventure to say the least. After planning out everything, I executed my plan to near perfection. I drove all over San Diego and saw ten RVs all in one day. Most of them were good enough, but after putting over 100 miles on my car (all within San Diego) I had the urge to drive up to LA. We made it to Pomona at 9pm and saw one last RV.
So, here is the RV update…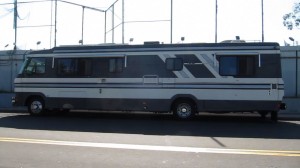 1986 Monaco, 27k mi, $8500, 36 feet. This is older, but has a very low amount of miles on it. Monacos are luxury coaches and this one had it all, and it was huge.
1991 Georgie Boy, 55k mi, $7500, 31 feet. This is the ideal size, and is super clean inside and out. There are a few too many miles on it for my liking and the wow factor just isn't there. None are as in good of a shape as this, at least topically.
1994 Rockwood, 27k mi, $8500, 25 feet. This is newer, with few miles, and in great condition, the one downside being the small size. Basically, at this size, there is no wiggle room, just the essentials. Unfortunately, when we were test driving it, the guy who owns it hit a tree. Oops.
Monday, we have two more to see in LA before making a decision. I guess the real question is, do we want a big one, a small one, or one that is just the right size…(with too many miles)..
Related Articles
Share
About Author
(1) Reader Comment