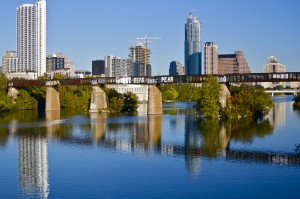 We moved to Austin from San Diego a few years ago. A lot of people ask us why.
After living the beach life in San Diego, we needed a change. When you live close to the beach with nearly perfect weather it can be hard to get things done. So, where to next? Los Angeles and New York were too big, San Francisco and Boston too expensive. Denver, Portland, Charlotte, Austin…? These all seemed like good fits with good jobs, healthy lifestyles, cheaper living, and so on.
Austin felt like the best fit. We have lived here for two years, and we think it is a near perfect blend of big city and small town. But, we still miss the beach.
A lot of people are considering moving to Austin and so here we give you both the good things and the bad things about living here. For us, the good far outweighs the bad.
Why it ain't so 'cool' to live in Austin
1. HEAT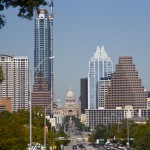 After growing up in the near perfect climate of Southern California, I don't know if I can ever get used to the heat in the summer.
It plays tricks with your mind. It is beautiful and sunny when you look out the window, and then you walk outside and it feels as if a giant dragon is standing outside your door, breathing fire down your spine… At least there's the nighttime.
2. Landlock
Life feels much more natural when there is water nearby. The openness of the ocean helps the mind understand how small we are and how great this world is. Nearly all great cities in the world are built around the water. True, the ocean is only a few hours away, and a river runs through the city, but still, life without an ocean is like a night without stars.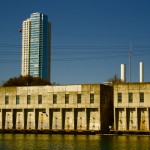 3. No mountains
Notice how all of these issues are based on nature. It is true, I love everything about Austin except its geographical location. I like snowboarding, I like mountains, there are none here or anywhere near here, only hills, small little hills.
4. People who think that Austin = Texas
Half of the country knows that Austin is one of the new upcoming cities in this country, and the other half think Austin is a city somewhere in Texas. It is true that Austin is the official capitol of Texas, but unofficially Texas and Austin reside on two completely different planets.
5. People who come from California
Alright, this is funny because as I said before, I am one of these people. The locals don't like us because we are increasing the population, building more, upping the cost of living, and make this small town turn into a bigger city. I know that it is inevitable, but even so, the people who come from California take the blame. I am one of them.
Why We Live in Austin & Love It
1. Creativity
Living in Austin is inspiring. There are so many passionate people be it art, music, film, food, a new startup or a new way to think, it seems everyone in town has an amazing story and a dream that they are chasing. When your neighbors and friends are pushing boundaries, it is easier to push yours as well.
2. Big city living in a small town setting
Austin is a relatively small city but there is always tons going on. SXSW, ACL, University of Texas Football, Live Music Capital of the World, Alamo Drafthouse movies, these are all things you might find in a big city, but to get them in a town the size of Austin is remarkable. Even better, with no other cities within miles, you can drive a few minutes out of town and swap chic, urban digs for real, authentic country living.
3. Low cost living
This was a big issue for me when leaving San Diego. I knew that most cities in the country were much cheaper than California, but after finding a place that was thriving in population growth, had a healthy job market and was a great place to live, it was an easy decision to move to Austin. We make more money and our cost of living is less. That is a win-win situation.
4. Minimal traffic
Austin is not that big of a city and there are several freeways that run through town. True, it can get bad at rush hour, and the 35 can be a pain at anytime, but you can usually avoid big delays if you think about where you're going. I live and work on opposite ends of town and it takes only 15 minutes to get to work.
5. Outdoor recreation – golf, hike/bike trails, lakes
Despite being landlocked and having no mountains, there are still plenty of opportunities to get outside and play. Barton Springs and the Hike and Bike Trail are perfect places to train for your next triathalon; the river that runs through downtown (they call it a lake) is a great play place for kayakers, rowers, and stand up paddlers; and there are a handful of lakes within a couple of miles from Austin for boaters and fishers. As a bonus, Austin was voted best city for golf by Golf Magazine..
Related Articles
Share
About Author
(3) Readers Comments