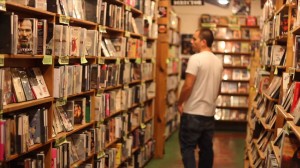 When moving to Austin, the art scene was something that was really important to me. More specifically, the film scene, as I was writing scripts at the time and wanted to get more involved in production.
Two of America's great modern filmmakers reside and have studios here in town: Robert Rodriguez with Troublemaker Studios and Richard Linklater with AFS and Austin Studios. If they were living and thriving here, it must be a good place for film makers and fans alike. Either way, I wanted in.
After living here, all of that has been confirmed many times over. Austin is known as a music city, but the film scene is as healthy as any I know. Of course there are the big festivals like SXSW Film and Austin Film Festival, but more importantly there is a steady stream of venues that support all kinds of movies, from locally shot, to the obscure, to the forgotten-about classics of the past century. Not to mention, Austin is home to what may be the best theater chain in the history of mankind – Alamo Drafthouse.
Here are my favorite places to watch movies in Austin…
1. Alamo Drafthouse – South Lamar
This is the flagship of the Alamo Drafthouse Theater chain and probably the most popular place to watch movies in Austin. Watching a movie at the Alamo Drafthouse is just about the best movie-going experience possible. They show great movies, serve above-average food, and more importantly, they serve beer and drinks, all while seating you in a big, comfortable, reclining chair. To top it off, the prices are not much different than a regular ol' chain. Just a word to the wise. Don't talk during the movie, or else…
Note: All of the Alamo theaters have amazing pre-show entertainment, special movie nights, interactive movies like quote-alongs, sing-alongs,  and Master Pancake Theater, where comics make fun of a cheesy movie as it plays. If you are a movie fan and in Austin, you must check this chain out. If not in Austin, just hope they soon come to a town near you.
2. Paramount Theatre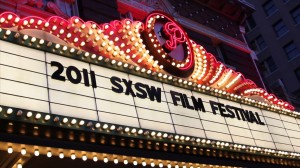 The Paramount Theatre is an ornate theater from the glory days of cinema. It holds over 1,200 people and is used as much more than just a film theater. The Summer Classic Film Series might be the best thing they do. It runs all summer long and shows classic movies the way they were meant to be seen, on the big screen in a classic old theater. Also, the Paramount is one of the theaters used for SXSW Film and Austin Film Festival. As the largest theater around, it handles most of the big premieres in town.
3. Alamo Ritz
The Ritz is the downtown version of the Alamo. The theater is smaller, but they are centrally located and always involved in whatever film fest is in town. The Ritz also has special movie nights like Music Mondays, Terror Tuesdays, Weird Wednesdays, and so on. If you are hanging around Sixth Street, or looking for some off-the-wall feature, the Ritz is a great place to check out. But, get there early as the small theaters sell-out quickly.
4. Alamo Rolling Road Show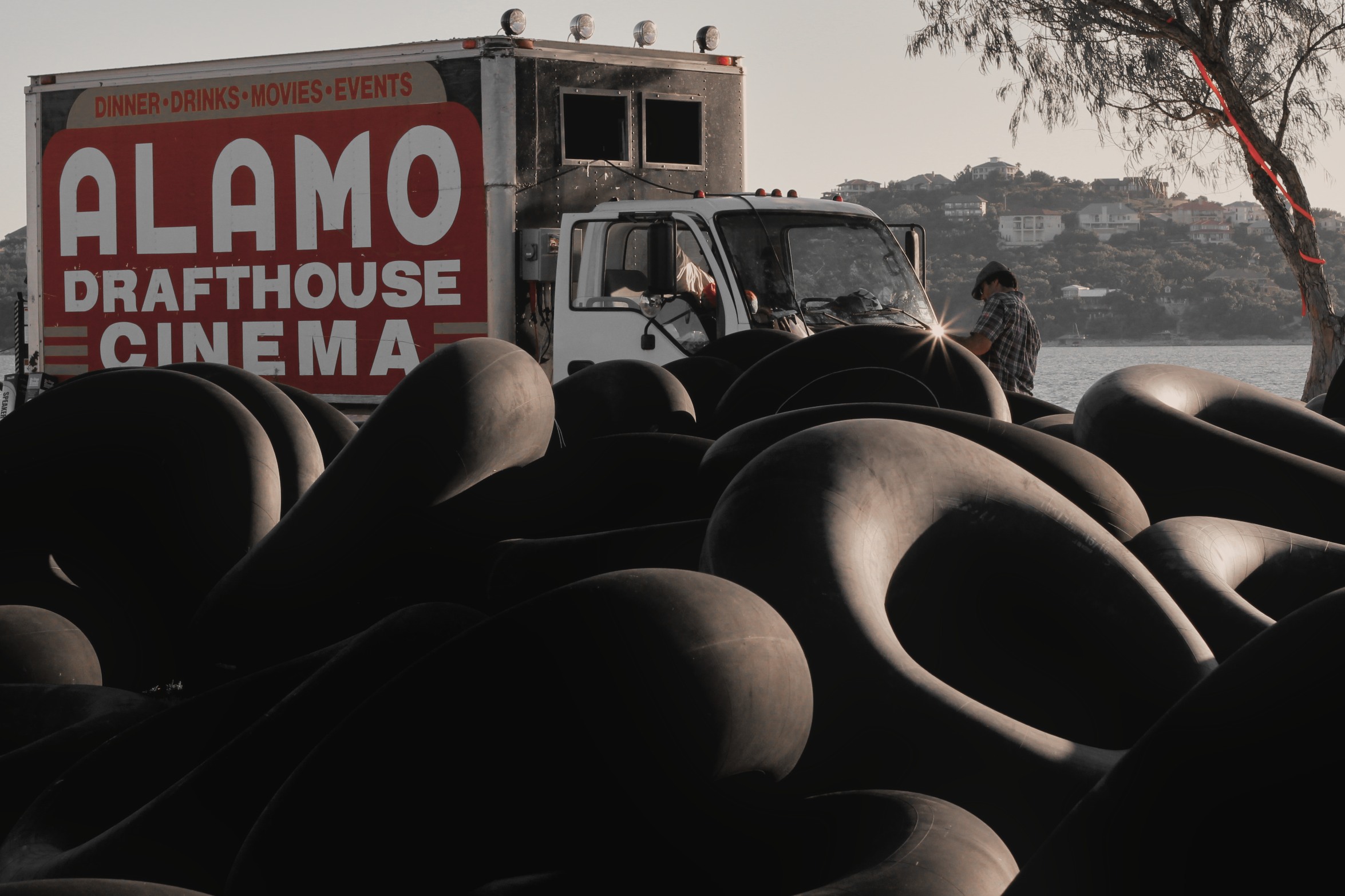 The Alamo just keeps pumping out hits. The Rolling Road Show is such a great idea. Instead of going to a theater to watch the movie, the Road Show takes you to a specific location to help you better experience the movie. Recently, I went to their screening of Jaws on the lake. We sat in inner tubes and watched what may be the scariest movie ever about water, with our legs dangling into the lake below us. As a bonus, they had scuba divers under water to scare you at just the right time. Genius! This summer the Road Show is touring the state and showing the best Texas movies ever in their real locations.
5. Violet Crown
A newbie to the Austin movie scene, I wanted to hate it, but after a few trips there, I surprisingly find it to fill a necessary niche in the already packed movie world of Austin. While the Alamo plays some offbeat movies and the Paramount plays the classics, Violet Crown shows all the best indie films of today. Add to that a bar, lounge, small theaters, and really comfortable seating, and the Violet Crown has become one of my favorites in town. It doesn't hurt that it is downtown and there is free parking.
Note: La Condesa is right below it and makes for a perfect date night.
6. I Luv Video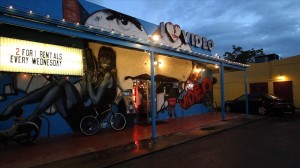 This is not a theater, but a rental house, but not just any rental house, I Luv Video is The Best Rental Store Ever. They have everything. I fell in love with this place the moment I walked in and found an obscure copy of Luis Bunuel's Un Chien Andalou sitting near the entrance. If you really love movies, and I don't mean the ones that play at the local cineplex, then I Luv Video is like a cinematic library of the gods.
7. AFS – Austin Film Society
This is not a theater either, but more like the heart of the Austin film scene. The Austin Film Society was founded by Richard Linklater (before he was a big-time director) as a way to show and support local movies, or those outside the mainstream. Now it might be the single most important movie resource in Austin. They occasionally show films, but more importantly they tell you what is playing, where, when and how to attend. Follow the AFS and you will find access to not only the movies at the heart of Austin, but also the creators of the movies.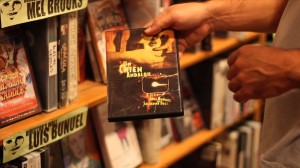 .
Related Articles
Share
About Author
(1) Reader Comment