1. Antone's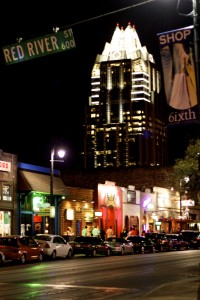 213 W. 5th St.
Austin, TX 78799
(512) 320-8424
www.antones.net
Antone's is legendary in Austin. As one of the first live music venues on Sixth Street, Antone's helped establish Austin as "The Live Music Capital." Known for its Blues, Antone's has seen and heard the likes of BB King, Muddy Waters and Fats Domino, among many other legendary performers.
Today, it may not be the most popular place to find your favorite band, but as far as local history, there is none better.
2. Continental Club
1315 S. Congress Ave.
Austin, TX 78704
(512) 441-0202
www.continentalclub.com
The Continental Club opened as a private supper club in the 50s and turned into the first burlesque club in town in the 60s. It was in the 70s, however, that this place made a name for itself. Located in the hip SoCo, the Continental now makes its name in with "some of the best retro-roots, rockabilly, country and swing available anywhere."
This is classic Austin and it still rocks. A great night on SoCo should always end at the Continental.
3. Emo's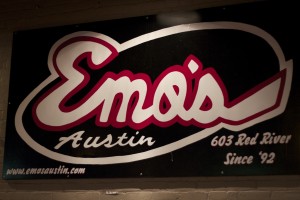 603 Red River St.
Austin, TX 78798
(512) 505-8541
www.emosaustin.com
Emo's is on dirty 6th, and right around the corner from Red River. Emo's along with Stubb's, are the primary venues for the bigger name acts that roll through town. It is pretty common to see a line out their door and all the way down 6th. As a smaller venue, it's necessary to secure tickets to events way ahead of time.
4. Stubb's
801 Red River St.
Austin, TX 78701
(512) 480-8341
http://stubbsaustin.com/
Stubb's is the big dog in town. It started as a BBQ joint by a black, southern chef way back in the day and you can still find Stubbs' mug on the BBQ sauce you see hanging around your local supermarket. But in Austin, Stubb's means only one thing – music.
Stubb's may be the biggest venue downtown and home to the biggest names that roll through town. Stevie Ray Vaughan, Willie Nelson and Johnny Cash were known to 'play for their supper' at this joint in years past, and modern day acts like Metallica, Norah Jones, Muse, and Foo Fighters have played here in more recent years.
5. The Mohawk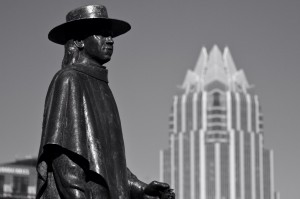 917 Red River St.
Austin, TX 78799
www.mohawkaustin.com
While Antone's and Continental have more history in town, and Emo's and Stubb's find room for bigger names, The Mohawk is the venue that I find myself at most. It is much smaller than some other places on this list, and the names of previous bands are less impressive, but it has a much more Austin, indie-music feel to it. Both the indoor and outdoor stages are small and intimate and the location at the end of Red River keeps away the dirty 6th trash.
6. Broken Spoke
3201 S. Lamar Blvd.
Austin, TX 78704
(512) 442-6189
www.brokenspokeaustintx.com/
The Broken Spoke is a bona fide Honky Tonk, and just a few minutes from downtown. The Broken Spoke opened in 1964 and has continued to be the heart of country music in central Austin. One of the great things about the Broken Spoke is the fact that both real, authentic cowboys hang-out here, as well as us not so western country fans.
Bob Wills, Ray Price, and George Strait are known to have graced this stage, and rumor has it that Willie Nelson still shows up on an occasional Saturday night when he is in town. Real, authentic, country.
7. Austin City Limits Live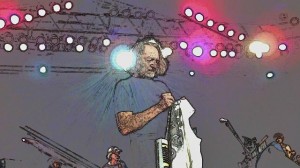 310 W. 2nd St.
Austin, TX 78701
(877) 471-4225
www.acl-live.com
Many of you have heard of Austin City Limits, or ACL, the three-day mega-concert held in Austin's Zilker Park every fall. If you have a chance to make it out it is worthwhile. But that is not what I am talking about here.
ACL started 36 years ago and is the longest running music television program of all-time. They host some of the biggest acts in music in a small-intimate setting. The acts are recorded and played on PBS for the world to see and hear.
Just this year, the venue moved from UT's campus to the Moody Theater in downtown Austin, next to the W Hotel.
Do you live in Austin or have you been here before? What is your favorite venue?
Related Articles
Share
About Author
(1) Reader Comment