Why visit Montana? We asked ourselves the same question before arriving, but now it holds a special place in my heart and ranks as one of my top states.
As if beautiful trees, mountains, rivers and lakes weren't enough, here are my 5 Reasons to Visit Montana.
1. Glacier National Park
Hands down, Glacier National Park packs the most punch for beauty in our National Parks System. With glaciers, glacier-carved mountains, lakes, rivers and the rugged northern Rockies there is no hiding from the beauty in this park.
In stark contrast to Yellowstone National Park, everything about Glacier feels organic. The beauty is there for you to go out and explore instead of being spoon-fed to you. The diversity of the the landscape, crisp air and majestic peaks are what makes Glacier so special.
The most popular way to see Glacier National Park is to drive the Going-to-the-Sun road, but don't miss out on the true heart of this park and hit some of the 700 miles of hiking trails!
Things we did in Glacier: Hiked Avalanche Lake Trail, Biked the Trail of the Cedars (Going-to-the-Sun road was closed for construction)
2. Experience the Wild West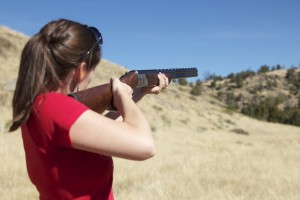 Both Montana and Wyoming capture the essence of what the Wild West was and remains today. Small towns, gritty but friendly people, and an I-don't-care attitude that works perfectly out here.
You can experience this by visiting some of the Montana towns (try Butte!), trying your hand at some 'Montana' activities (hunting, fishing, horseback riding), taking in the history one of the museums, or visiting a ranch.
Things we did to experience the Wild West: Visit Grey Cliffs Ranch, learn how to shoot and fly fish, visit Butte

Watch our videos: How to Fly Fish; Guns & Fishing
3. Serenity Now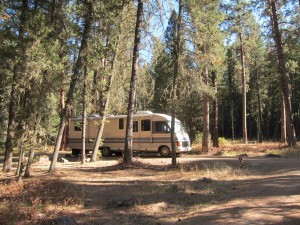 Simply being in the state of Montana for a few days put me into a state of peace. There is something about driving for miles without seeing buildings or people that puts your mind at ease. The ever-changing landscape of trees, mountains, rivers, and lakes makes great company.
The population density is so low that there is a natural feeling of space around you. You never expect to have too many people around. Open land and not much to do. Peace at its most natural and simple.
Things we did to experience the peace of Montana: Driving, Camping in open, empty, beautiful places
4. Gateway to Yellowstone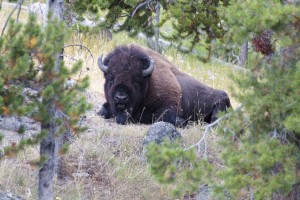 If you are planning a trip to Yellowstone, you can't miss Montana. Three of the five park entrances lie in Montana – the West Entrance – West Yellowstone Montana, the North Entrance – Gardiner, Montana, and the Northeast Entrance – Cooke City, Montana. You can find all of your services near these entrances.
All three of these towns are great places to set up for a few days while you explore America's first national park. Just don't miss out on the rest of Montana while you're here!
Things we did to experience Yellowstone from Montana: Camped in Gardiner and West Yellowstone

Watch our videos: Yellowstone Adventure; Yellowstone, Wolves & Grizzlies
5. People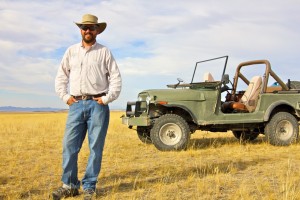 One of my favorite parts about visiting Montana was the spirit of the people. Montanans carry on the sentiment of the Wild West by maintaining their individuality and independence. Doing things their own way is of utmost importance with the only stipulation being 'respect your neighbor'. Freedom to live your life as you please without the traditional constraints of life. This is evident in how people live their lives – lots of independent businesses, flexible work schedules.
Everyone is friendly and takes care of business, but at their own pace. There is no sense of urgency in Montana and that's a sigh of relief. Get out and meet some Montanans, they're great.
Some ways we interacted with Montanans: Every day in Montana!
###
Related Articles
Share
About Author
(0) Readers Comments